1999 - 2003  The Kaka`ako Years as an HSTC Member
This season was the first as a member of HSTC
Overall Play - Buried Child
Director of a Play - Brad Powell - Buried Child
Leading Female in a Play - Betty Sanchez - Buried Child
​Leading Male in a Play - Sam Polson - Buried Child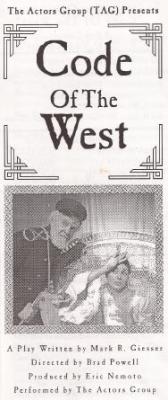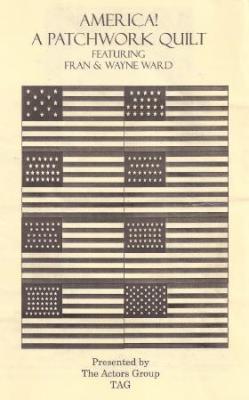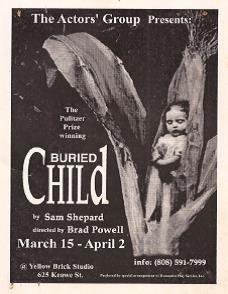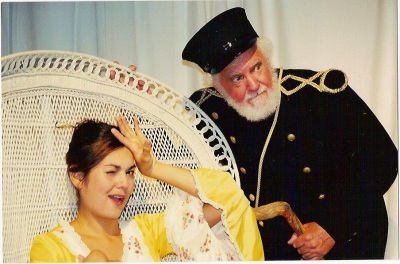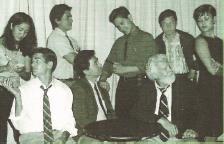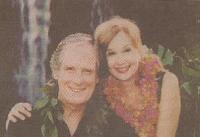 Glengarry Glen Ross
By David Mamet
Directed by Brad Powell

Eric Nemoto & Mike Mazzola
Code Of The West
By Mark R. Giesser
Directed by Brad Powell

Sam Polson & Dorothy Stamp
America! A Patchwork Quilt
By Fran & Wayne Ward
Directed by Fran & Wayne Ward

Buried Child
By Sam Shepard
Directed by Brad Powell

Eric Nemoto & Sam Polson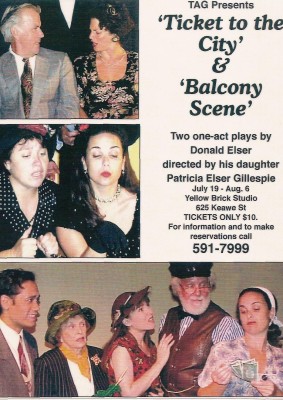 13 Nominations -

3 Awards
Plus Adjudicators' Special Award for Innvative Theatre
Brad Powell - Gross Indecency
Betty Sanchez - As You Like it
Richard McPherson - Gross Indecemcy
Featured Female in a Play
Blassom Lam - Talking With . . .
Anne-Marie Russo - An Evening of One Acts
Featured Male in a Play - Lew Lappert - As You Like it
Ensemble - Talking With . . .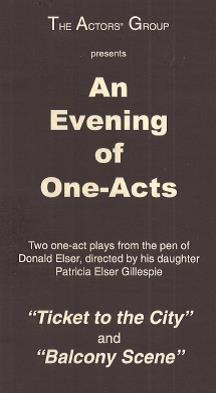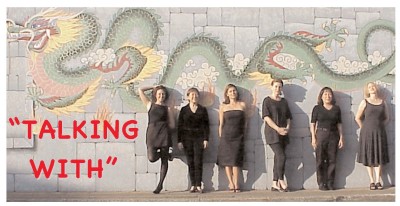 TALKING WITH . . .
By Jane Martin
Directed by David Schaeffer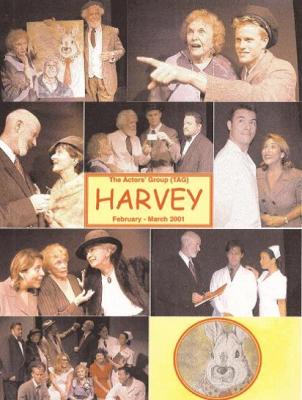 AN EVENING OF ONE ACTS
TICKET TO THE CITY 
&
BALCONY SCENE
TWO ONE ACT PLAYS

BY DONALD ELSER,

DIRECTED BY HIS DAUGHTER, PATRICIA ELSER GILLESPIE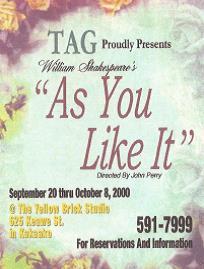 HARVEY
By Mary Chase
Directed by Brad Powell


OLEANNA
By David Mamet
Directed byJohn Perry

AS YOU LIKE IT
DIRECTED BY
JOHN
"TOUCHSTONE"
PERRY
Overall Play - Equus

Director of a Play - Brad Powell - Equus

Leading Female in a Play - Betty Burdick - The Effect of Gamma Rays on the Man in the Moon Marigolds

Jan McGrath - The Insanity Case of Mrs. Abraham Lincoln

Noah Johnson - Equus

Eeric Nemoto - Equus

Featured Female - Frankie Enos - Rain
Featured Male in a Play - Haydibe De M. Yates - Equus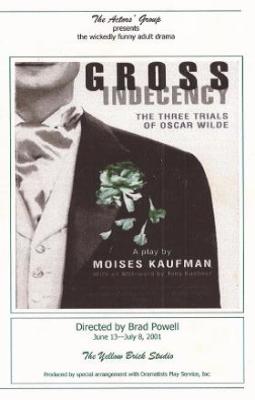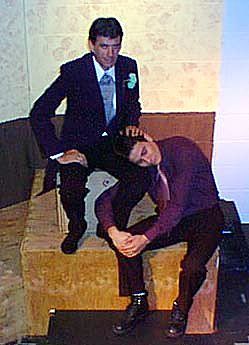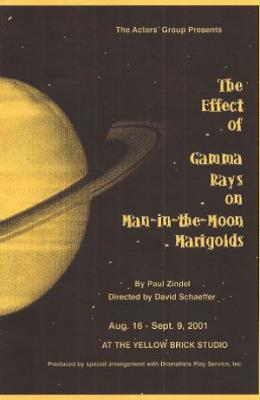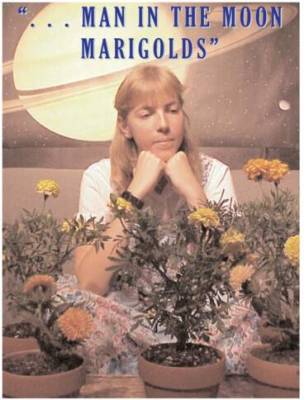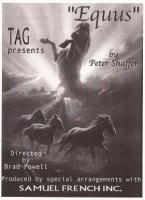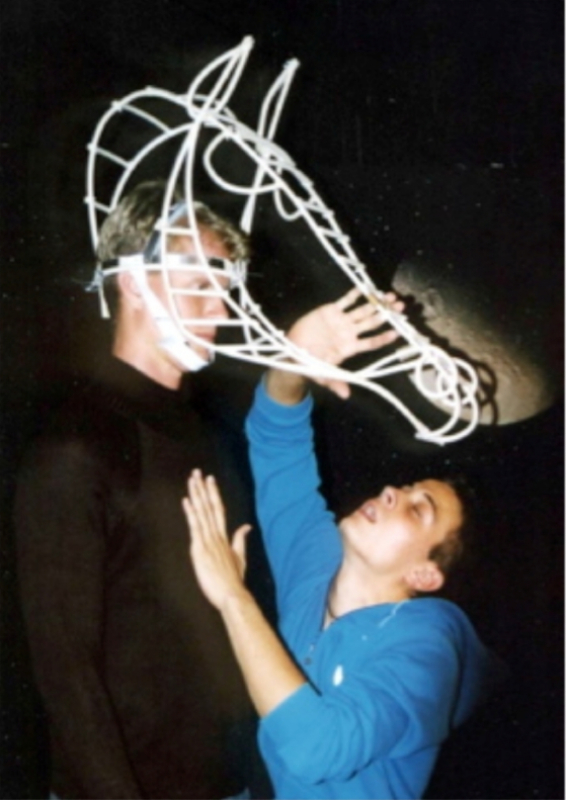 Gross Indecency: 

The Three Trials of Oscar Wilde
By Moises Kaufman
Directed by Brad Powell
Richard McPherson, Noah Johnson


The Effect of Gamma Rays on Man-in-the Moon Marigolds
By Paul Zindel
Directed by David Schaeffer


EQUUS
By Peter Shaffer
Directed by Brad Powell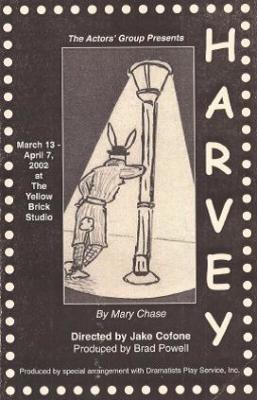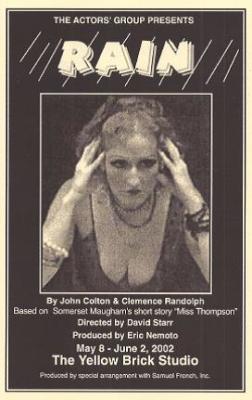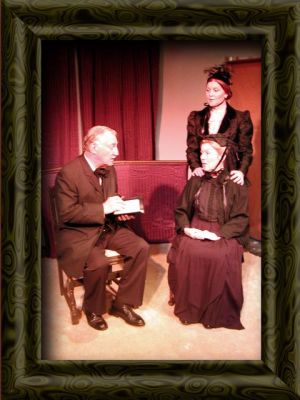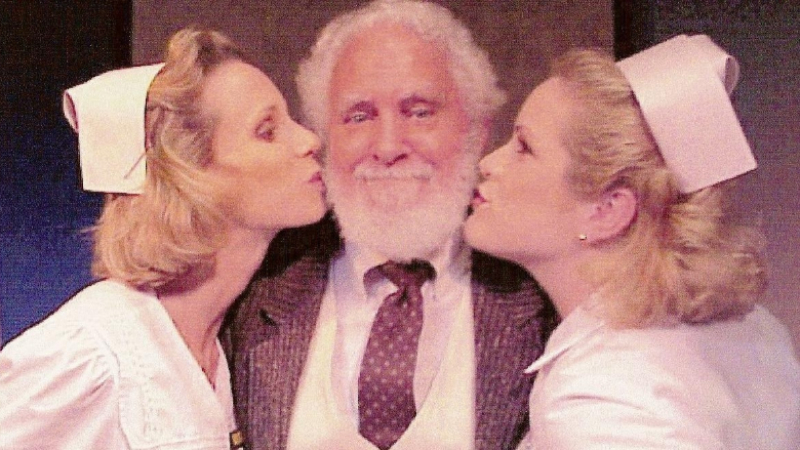 The Insanity Case of Mrs. A. Lincoln
By Richard C. Goodman
Directed by Brad Powell


RAIN
By John Colton and Clemence Randolf
Directed by David Starr


HARVEY
By Mary Chase
Directed by Jake Cofone


12 Nominations - 7 Awards                                    
 Director - Dennis Proulx - K2
                                                               Leading Female - Jo Pruden ~ Sister Mary Ignatius explains it all for you 
                                     Featured Female - Eden-Lee Murray ~ The Actors' Nightmare 
Featured Male - Eric Nemoto ~ K2             
Set Design - 
Dennis Proulx ~ K2 
                                                                                      Paul Guncheon & Henry Deardorf ~ The Weir  
Original Script - Nancy Moss ~ Anna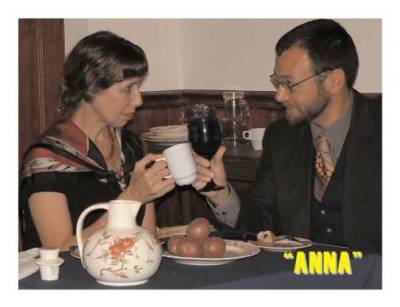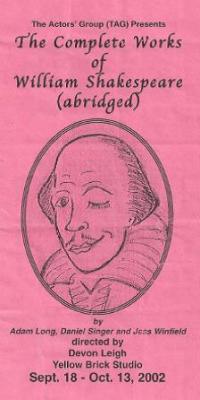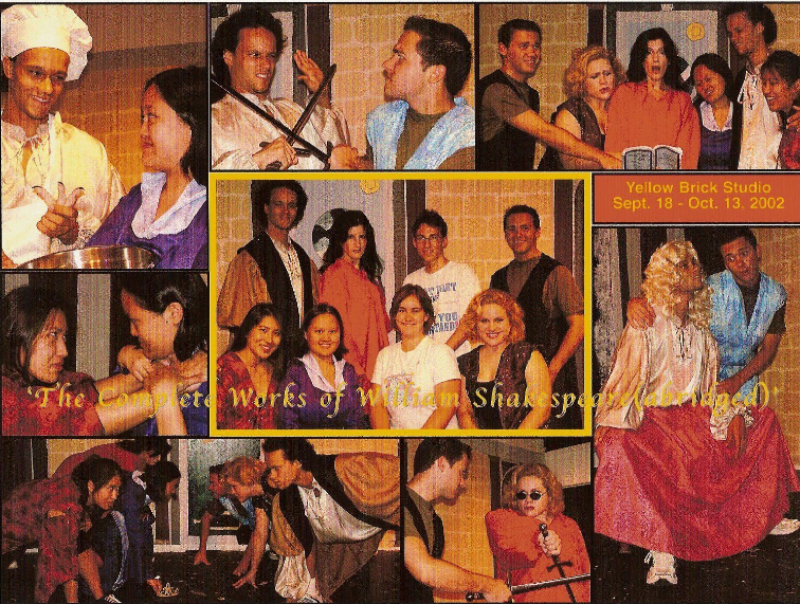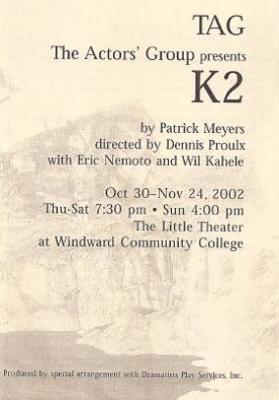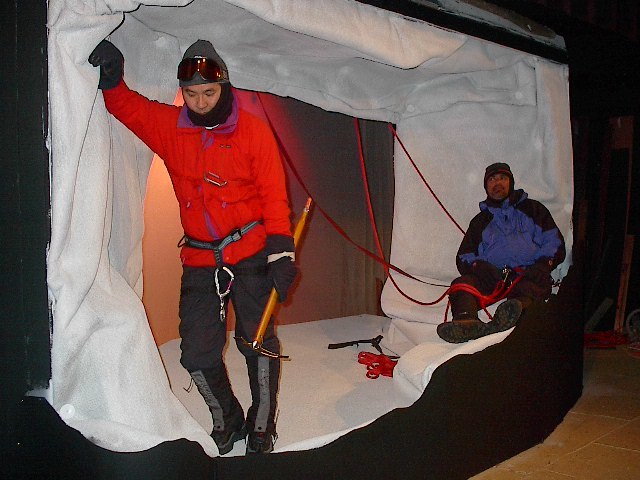 K2
by Patrick Meyers
Directed by Dennis Proulx
October 30 - November 24, 2002
Eric Nemoto & Wil Kahele


Anna
by Nancy Moss
Directed by Brad Powell
July 17 - August 18, 2002
Frankie Enos & Peter Webb

The Complete Works of Shakespeare (Abridged)
by Adam Long, Daniel Singer

& Jess Winfield
Directed by Devon Leigh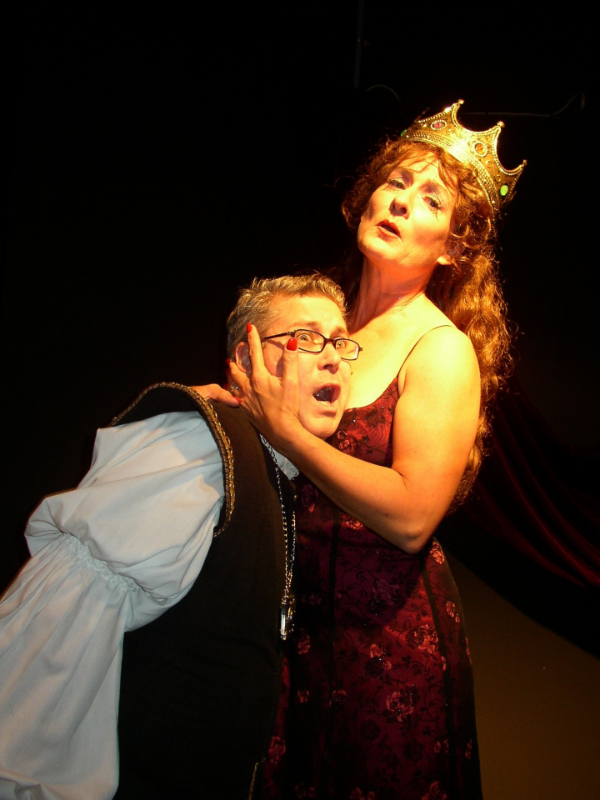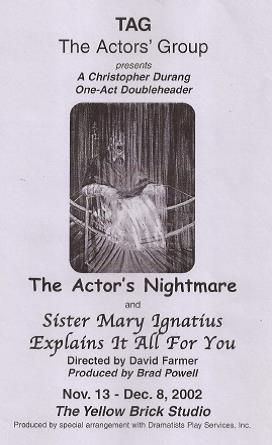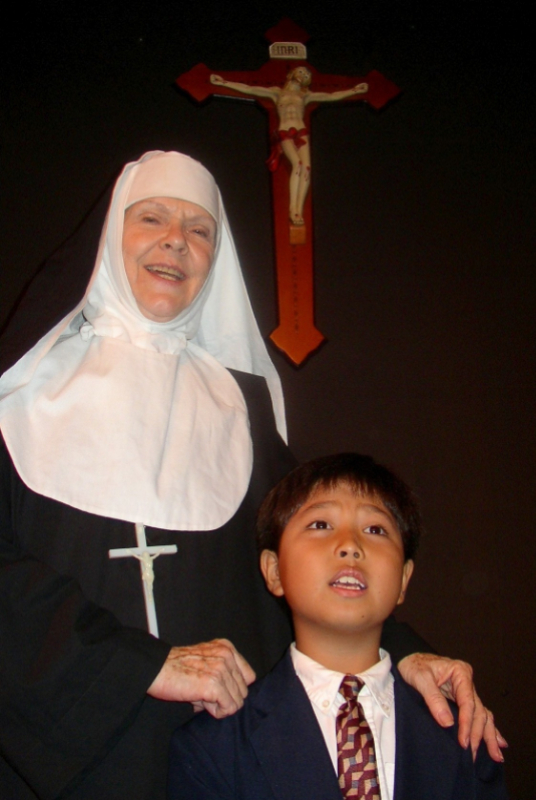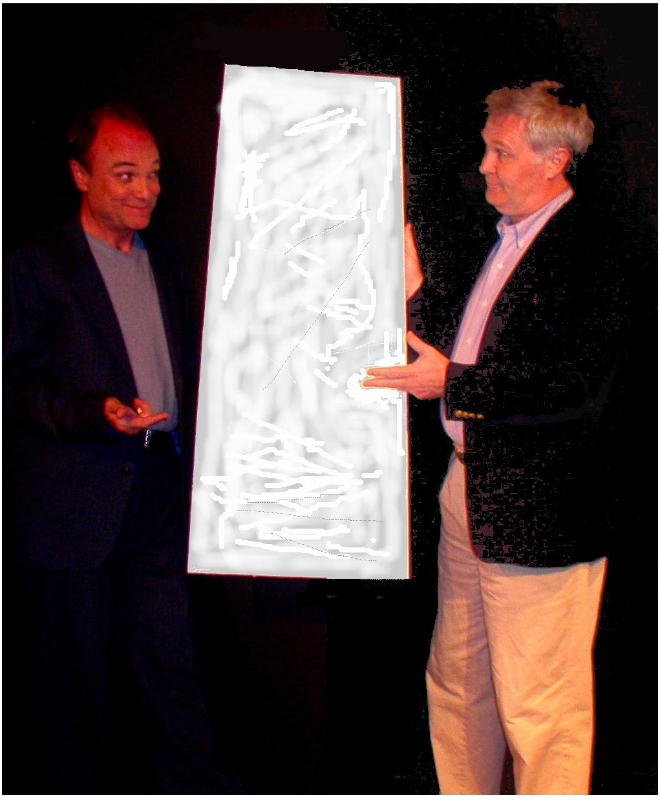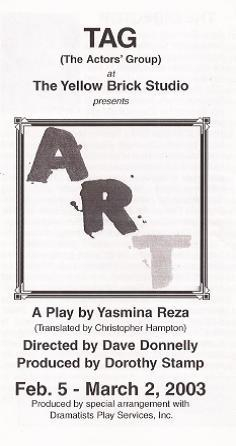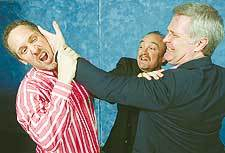 ART
by Yasmina Reza
Directed by Dave Donnelly
February 5 - March 2, 2003
Russ Motter, David Farmer, Mark Stitham


The Actor's Nightmare & Sister Mary Ignatius Explains it All For You
A Christopher Durang 
One-Act Doubleheadeer
Directed by David Farmer
November 13 - December 8, 2002
Walter Eccles, Eden Lee Murray, John Wythe White
Stephanie Kuroda, Jo Pruden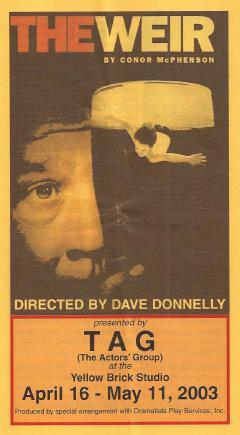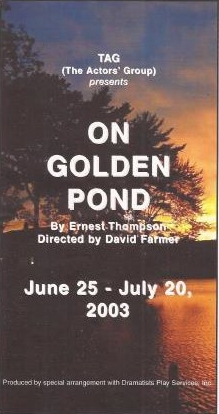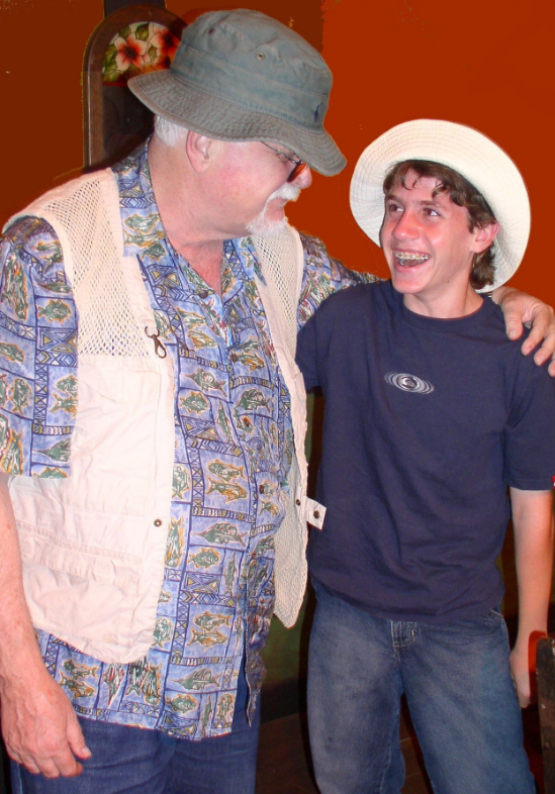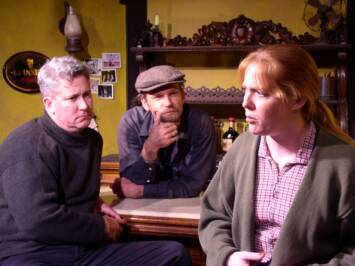 The Weir
by Conor McPherson
Directed by Dave Donnelly
April 16 - May 11, 2003
Walter Eccles, Dion Donahue, Kristin Van Bodegraven
(Also Jim Tharp & Richard McPherson)


On Golden Pond
by Ernest Thompson
Directed by David Farmer
June 25 - July 20, 2003
Jim Tharp & Geoff Suthers 
(Also Jan McGrath, Victoria Gail-White, John Wythe White & Bill Carr

Click to go to the next page